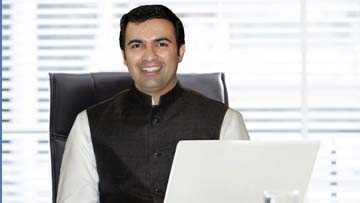 Dear Students,
Our vision is based on open communication, team work and develops management practitioners. This visionary culture help emphasis our wards not only to adopt the present challenges but also individual responsibilities towards the business as well as society at large.
The service of the institution is focused on development of individual, professionally equipped and service oriented wards. These three things are the springboards on which we operate. We always believe in learning and sharing. Have a visit to JIM and feel good to get bright education.
I wish all the best of every ward towards their bright future.
Dr. Atul Bhosale.
Managing Trustee,
Krishna Foundation, Malkapur.